Posted by Molly | June 2, 2015 | No Comments
Hi friends!
A bit of news: we are excited to be preparing a new home and a new name for The Pageturn. Get ready to meet… HarperStacks! Over the next few weeks, we'll be moving to our new online home, more fully integrated into the HarperCollins website (which is beautiful! Take a look here). You'll find all the same great content, resources, authors, news, and friends there, but with a fresh new look.
Thanks for following us here! Belonging to the children's books community is the best part of our work, and we look forward to continuing our contributions via HarperStacks. This site will automatically redirect when the new one launches, and we'll post a hello from there very soon!
Follow us on Twitter @harperstacks, and on Facebook, too: www.facebook.com/HarperStacks 
Our very best,
Patty, Molly, Robin, & Stephanie
(Your HarperCollins Children's Books School & Library Team)
Posted by Molly | April 12, 2015 | No Comments
We're soon to touch down in one of our absolute favorite literary states for the Texas Library Association Conference in Austin! If there's anything better than talking books, hanging out with authors and librarians, and enjoying sunshine and Shiners, then we don't want to know about it.
If you'll be in the Lone Star State, too, please swing by our booth, #1341, for galleys, giveaways, and face time with the HarperCollins Children's Books School & Library team. We can't wait to chat and put books in your hands.
But if you're reading this thinking, "sure, you guys are nice, but we're here to meet the AUTHORS, silly!" check out our top-notch signing schedule, here:
WEDNESDAY, APRIL 15TH:
11:00am–12:00pm, Joy Preble, Aisle 7, Finding Paris
11:00am–12:00pm, Melissa Marr, Aisle 8, Made For You
12:00–1:00pm, Kiera Cass, Aisle 8, The Selection Series
1:00–2:00pm, Thanhha Lai, Aisle 8, Listen, Slowly
2:00–3:00pm, Dan Gutman, Aisle 8, Genius Files #5: License to Thrill
4:00–5:00pm, Lauren Oliver, Aisle 8, Vanishing Girls
THURSDAY, APRIL 16TH:
10:00–11:00am, Sherry Thomas, Aisle 3, The Elemental Trilogy
11:30am–12:30pm, Neal & Brendan Shusterman, Aisle 1, Challenger Deep
2:00–3:00pm, Gordon Korman, Aisle 1, Masterminds
2:00–3:00pm, Julie Murphy, Aisle 2, Dumplin' galleys
3:00–4:00pm, Becky Albertalli, Aisle 1, Simon vs. the Homo Sapiens Agenda
You don't want to miss our coupon in the aisle by aisle guide, either! It points you to our booth for a free copy of BONE GAP, by Laura Ruby (*while supplies last), and a chance to enter to win a piece of framed original art by Jef Czekaj, from his upcoming picture book, AUSTIN, LOST IN AMERICA.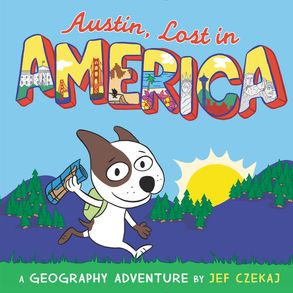 We can't wait to see y'all!
Posted by Preeti | April 7, 2015 | 1 Comment
And our New Voices picks continue with Becky Albertalli! Becky came by The Pageturn to answer some of our favorite questions (for one of our favorite books, Simon vs. the Homo Sapiens Agenda!). You can find a sneak peak of Simon right here.
Which was your favorite book from childhood, and what are you reading right now?
Favorite from childhood: Roald Dahl's MATILDA
Reading right now: ARC of I.W. Gregorio's absolutely incredible NONE OF THE ABOVE
What is your secret talent?
Secret talent: I can touch my tongue to my nose!
Not-so-secret talent: Oreo consumption in staggering quantities
Fill in the blank: _______ always makes me laugh.
"My two-year-old son"
My current obsessions are…
-Harry Potter (since age 16)
-Oreos (since the dawn of time)
-Orange is the New Black
-Books by Jandy Nelson
-Shark Tank
Any gem of advice for aspiring writers?
My favorite advice is definitely to connect with other writers! I can't even express how grateful I am for my friends in the writing and publishing community. When I started writing, I didn't know other writers, and the process could feel very isolating. Now, I have the most amazing critique partners and writing friends who are in the trenches with me. A few of them have their debuts releasing this year, and I love those books like they're my own.
Finish this sentence: I hope a person who reads my book…
…is ready for some serious making out.
How did you come to write this book?
This story definitely started with the character of Simon Spier. I felt like I knew him well before I even started writing. He's this good-natured, funny, impulsive, music-loving kid who loves Oreos, loves to make people laugh, and thinks he's way more cynical than he really is. I always knew he'd be gay. As a clinical psychologist, I had the opportunity to work with LGBTQ+ children, teens, and adults in individual and group therapy. I am very careful to protect patient confidentiality, and Simon is by no means based on any specific clients. I will say, however, that I've been hugely inspired in general by all the children and teens I've worked with – and it's hard not to be moved by the courage of LGBTQ+ kids in particular.
Once I had Simon's character in my head, I set about the process of putting his story on paper. I've always been a bookworm, and I've always loved young adult literature in particular, but I'd never written a novel prior to SIMON. I drafted it in about four months during my son's naptimes, and spent another month or so revising and working with my critique partner. It was just one of those books that was a total pleasure to write. I loved spending the time in Simon's head, getting to know his friends and family, and exploring his world.
I feel very connected to Simon. I've never been a gay boy, and I can't directly relate to every one of his experiences, but so many of his thoughts, feelings, and conflicts feel familiar to me. I do believe there's something universal about the idea of coming out. For Simon and other queer kids, figuring out and disclosing their sexual identity is a huge part of that. But, more broadly, there's this distinctly teenage process of exploring new experiences and experimenting with many different aspects of identity, and it mirrors the coming out process in a number of interesting ways.
I have so many wishes for this book. I want it to make people laugh and swoon and think. I want it to be a part of the ongoing conversation on diversity in kidlit. In particular, I want it to be a point of entry for straight and cis kids looking to understand the experience of their LGBTQIA peers. And most of all, I want to remind queer kids that they do deserve a happily ever after.
Simon vs. the Homo Sapiens Agenda is on-sale right now!
Posted by Preeti | March 25, 2015 | No Comments
It was award-winning author Patty McCormick (of Sold, Never Fall Down and several other acclaimed novels) who told me one day that I had to read a manuscript, Little Peach, from a gifted student of hers, Peggy Kern. Who would ever ignore that advice? I started reading the novel that night–and didn't stop until I was finished.
From the very first page I knew I wanted to publish this novel. The voice of Michelle-—so innocent and yet so wise beyond her years—gave me chills. When Michelle's mother chooses her boyfriend over her own daughter, Michelle knows she has no choice but to leave and she runs away to New York City, naively thinking she can look up a friend once she gets there. But once she is arrives in Port Authority she understands just how alone she is. Then she sees a face in the crowd — a young man. He is handsome, well-dressed. He is smiling at her warmly. In this intimidating, bustling city, he offers her a hand. And she takes it.
Devon, that handsome young man, isn't what he seems. He gives Michelle food, clean clothes, and a place to stay. A pimp who is well-practiced in the art of manipulation, he is slowly grooming Michelle to become one of his prostitutes. Even after he has drugged her and betrayed her in the worst way possible, Michelle doesn't leave. First, because she has nowhere to go. And then because this man, who has taken everything from her, is also the only one who is offering her security.
When Michelle is forced into unspeakable acts, her voice feels almost distant — it's as if she is living outside of her body. To protect herself, her mind still goes back to that innocence and safety she felt with her grandfather as a girl. Her new reality would be too much to process if she faced it head-on.
My favorite kinds of books are those that make you see something in a whole new light. What this book revealed to me was how far someone will go to feel loved if they have been denied this basic human need. And that is how Peach feels about the other girls in Devon's home — her "sisters" Kat and Baby. Even though at night they are forced to do unimaginable things, there are those moments when they are laughing and watching TV together, doing each other's hair and just being regular girls. It's because of her love for this new family that Michelle is finally able to find the courage to fight back.
Peggy Kern was driven to write this story for the real teen prostitutes in New York City who had stories just like Michelle's. She interviewed them and the police officers who work in the area. She saw the dingy hotel where they worked. When people ask Peggy why these girls would ever open up to her, she says that they were eager to tell their story. And no one ever cares enough to ask.
As Peggy so eloquently says in her author's note for Little Peach, as a community we don't have a place for these girls, who are often runaways with no options. So once they are arrested, they are treated as criminals instead of given the help and education that could reverse the deadly path they are on.
A question we often hear in the industry is why teen books have to be so dark. Why do they have to talk about such serious and dangerous issues? What if they lead teens to those dangerous behavior? What if teens are exposed to content that isn't appropriate for them?
There will stop being dark books for teens when these issues are no longer relevant to teens. When bad things stop happening. And sadly, that is never going to be the case. Books like Little Peach educate people and open their eyes. They take an anonymous issue and make it personal. They teach teens compassion. I have seen books work their magic. It can feel uncomfortable to face these ugly issues as a society, but it's only by facing them that we can start to make a change.
 You can find Little Peach on sale right now!
Alessandra Balzer is the Editor of Little Peach and the Co-Publisher of Balzer + Bray, an imprint of HarperCollins.
Posted by Preeti | March 18, 2015 | 1 Comment
Author of No Parking at the End Times Bryan Bliss popped by The Pageturn to share some behind the book thoughts with us! You can find a sneak peek of the book right here.
Which was your favorite book from childhood, and what are you reading right now?
The first book I remember finding, checking out, and really loving was The Indian in the Cupboard. I was staying with family in a weird town in West Virginia and there wasn't much to do while my dad was working. So, the library, right? I can still remember finding the book – seeing the cover. I read it like ten times before I had to finally return it. I just finished reading the Isabel Quintero's Gabi, A Girl in Pieces and, man. What a book. It's funny and sad and spectacularly written. It really blew me away.
What is your secret talent?
Most people don't realize it now, but I was quite the athlete in high school and college. I played a lot of basketball and can still make twenty, thirty, forty free throws in a row. I used to work with teenagers and, as a result, found myself playing one-on-one against them. Long story short, I've never lost to a teenager one-on-one. Is this a talent? When you're almost 40, it definitely is. But I'm not sure it's something I should be proud of…
Fill in the blank: _______ always makes me laugh.
Innapropriate humor at the wrong time. No question. If there is ever a moment when humor is inappropriate, I'm usually trying to keep myself from laughing. It's a terrible character flaw, and most likely a sort of deflection. But there it is.
My current obsessions are…
The band TV on the Radio, the writer Graham Greene, and this weird children's cartoon named Clarence.
Any gem of advice for aspiring writers?
Erase the voice of judgment! Be proud of your work and don't let other people tell you that it doesn't have value. While it might not be great when you start, if you keep writing you will get better. So, write and write and write.
Finish this sentence: I hope a person who reads my book…
…was looking for this exact story in their life.
How did you come to write this book? 
I wanted to write a story about a girl who loses faith in her parents, something that happens to everyone at some point. I thought it would be interesting to tackle that question alongside the question of religion and spirituality in the lives of teenagers, a topic that isn't often covered in young adult literature. Losing and gaining faith – in anything – is such a dramatic, powerful experience and I wanted to document it as authentically as possible. At the end of the day, it's more a story about family and friendship than faith. But like anything, those things are tied together more tightly than we sometimes think.
No Parking at the End Times is available right now!
Posted by Molly | March 17, 2015 | No Comments
Today we're lucky enough to interview Paul Durham, author of the middle grade tween fantasy adventure The Luck Uglies, which received TWO starred reviews. Booklist called it "by turns funny and heart-stopping . . . a bona fide page-turner," and Kirkus said it was "sparkling. Layers, nuance, wit and a thumping good story make this a must-read." The Luck Uglies was also a Booklist Top 10 First Novels for Youth in 2014 and on the NYPL 100 Best Titles for Reading and Sharing  List of 2014. What a debut!
This tween fantasy adventure trilogy has legends come to life, a charming wit, and a fantastic cast of characters—and is imbued throughout with the magic of storytelling. The Luck Uglies #2: The Fork-Tongue Charmer, goes on sale today, so read on for the full scoop on this truly delightful middle grade series!
The Pageturn: Where did the idea for The Luck Uglies begin? And how did you develop that idea?
Paul Durham: The Luck Uglies originated as a short story for my oldest daughter. For years I had tried unsuccessfully to publish my adult crime fiction, until eventually I quit writing altogether. One year, my then-six-year-old asked me if I could write her a story as Christmas gift. I had never written for children before, but was willing to give it a try. I didn't intend to seek an agent for the work, nor to have it published. My goal was far more modest but even more important—simply to finish something for my daughter.
What started as a short story turned into so much more. I wanted to write a fantasy about good and evil and everything in between, but I also wanted it to be, at its core, a book about a very real family. Every week my own family would gather around the fireplace and I would read a new chapter out loud. I worked in our family pet, characters inspired by our friends and neighbors, and even dialogue spoken around our dinner table. When it was done, my little audience adored it, and the book would have been a success even if no one else ever read it. I'm very lucky that other readers have come to enjoy it as much as we do.
TP: Were you inspired by any specific region or folklore? For instance, it feels particularly appropriate that #2 publishes on St. Patrick's Day!
PD: My goal was to write a book that felt timeless in setting, but that was set in a unique and entirely unexplored world. Toward that end, I researched Irish and Scottish myths, early colonial American culture, and secret societies throughout history. Then I threw them in a cauldron and stirred. Village Drowning and its denizens became a stew of faintly familiar ingredients blended in way that, I hope, readers haven't quite tasted before. The Bog Noblins, for example, do not exist in any established folklore, but were inspired by the highly preserved, Bronze Age "bog bodies" pulled from peat bogs in Northern Europe and Ireland.
TP: Who is your favorite character in the book?
PD: I know many authors like to cop out on this question and profess love for all of their characters, but I'll go out on a limb and share two. Rye is dear to me, of course. It was important to me to create a strong female protagonist and to infuse her with strengths and flaws that kept her human. That said, I think Rye's strongest traits are gender-neutral, and I love that many male readers also identify her as their favorite character. My other favorite is Harmless. His relationship with Rye represents the heart of the story. Their dialogue as that relationship unfolds was even more fun to write than the all the swordplay and monsters. I adore Abby and Lottie too…oops, there I go.
TP: Can you suggest any books readers of The Luck Uglies might also like?
PD: For classic fantasy, I always recommend Lloyd Alexander's Chronicles of Prydain series. It's a personal favorite and I've even hidden several Easter eggs referencing that great work within The Luck Uglies series. Maybe I'll have a contest to see how many of them my readers can find. I think they'd also enjoy Jonathan Auxier's work—The Night Gardener or Peter Nimble and His Fantastic Eyes.
TP: And if you could cast the movie, who would star?
PD: I would definitely need the guidance of a casting director to find a young unknown actress with the chops to play Rye. As for Harmless, I think he would be best played by one of those 40-something action heroes who has entered a different phase of his life and career. Maybe a father to young children who could appreciate the nuances in the character. Who would that be? I don't know. Robert Downey Jr.? Johnny Depp? Ben Affleck when he's done with Batman?
TP: What were your favorite books as a child? Favorite books now?
PD: As a child, Lloyd Alexander's Chronicles of Prydain series was at the top of the list. I also remember being drawn to A House with a Clock in its Walls, by John Bellairs. These days, my favorite books still tend to fall into the category of middle grade fiction. I'm especially fond of those that can be haunting, smart, and humorous at the same time. The Graveyard Book and Coraline by Neil Gaiman are favorites, as is the The Bartimaeus Trilogy and the new Lockwood & Company books by Jonathan Stroud. I also found the The One and Only Ivan by Katherine Applegate to be wonderful for very different reasons. Applegate proves that compelling children's books need not always feature a child protagonist, and creates a wonderfully authentic, layered and believable voice for Ivan the silverback gorilla.
TP: Do you have any advice for aspiring kid writers?
PD: I'm fortunate to get to speak with a lot of kids during my school visits and workshops, and I always tell them four things.
1) Practice, as often as possible by writing creatively in your free time.
2) When you're not writing, read. Good stuff, ideally, but you can learn what not-to-do from the poorly written stuff too.
3) Don't be afraid to imitate your favorite writers' styles, especially early on. As a kid, I originally learned how to write action sequences by mimicking the descriptions I found in popular movie novelizations (I can't believe I just admitted that). The point is, your own voice and style will develop over time as you discover what works best for you.
4) You don't need to start out by writing an entire book—that's like running a marathon without ever going out for a jog first. Every novel starts with just one sentence. Try writing just a short paragraph of description, or a few lines of interesting dialogue, or a poem. That's all practice that will pay off in the long run. See tip #1 above.
Thanks, Paul! The Luck Uglies #2: The Fork-Tongue Charmers, goes on sale today. If you're new to Paul's series, check out the first book, The Luck Uglies, here. And learn more about Paul, here!
Posted by Preeti | March 9, 2015 | 3 Comments
Walter Dean Myers' Monster has the distinction of being the first ever Michael L. Printz award recipient, an ALA notable book, a Coretta Scott King honor selection, and a National Book Award finalist. This is a provocative coming-of-age story about Steve Harmon, a teenager awaiting trial for a murder and robbery. As he acclimates to juvie and experiences his trial, Steve envisions the ordeal as a movie, and the novel is in screenplay format. Now this timeless story is entering a new frontier: a graphic novel adaptation! Monster: A Graphic Novel is adapted by Guy A. Sims, with stunning black and white art from Dawud Anyabwile, Guy's brother.
We're so pleased to reveal the incredible cover and an interview with Guy and Dawud!
The Pageturn: What were your first thoughts when you found the project was a go?
Guy A. Sims: I was extremely excited to work on a project such as this. Up to this point, I had written a novel, the Brotherman comic book series, and several issues of the Duke Denim detective novellas. This seemed like a way to bring together my experience in the two genres. After receiving the book Monster, I read it 5-6 times to make sure I understood both the materials and the feeling Walter Dean Myers wanted to express.
Dawud Anyabwile: When I was first contacted to do the book my jaw dropped because I had already illustrated a book for Mr. Walter Dean Myers back in 1995 but this was an opportunity to do it all over again. Like a reunion of the spirits. I knew that it was going to be a tough project but I knew what it meant to a lot of people and I wanted to give it my best.
TP: How did you approach the adaptation? What was your process and how did you get started?
GS: As I said before, after reading the book multiple times, I knew one of the biggest challenges was to translate long passages of text. A lot of the book takes place in the courtroom or with attorneys. The characters have a lot to say but I didn't want to have a panel where an attorney had a massive bubble of text. I know that when we listen, we picture from our own perspectives what the speaker is trying to convey to us. So, you will see the words of the attorneys come to life in the minds of the other characters.
My process was to take one or two pages at a time and imagine them as a scene. From there, I would break the scene up into movements. Fortunately, my background in writing scripts for plays and writing for the comic book provided for my pacing of the action.
The completion of the first page was enormous. I knew that would set the tone for the direction of the project. After I received positive feedback from both Dawud and staff from Harper-Collins, my confidence was secured and I was able to launch into the project.
DA: I was glad that Harper Collins brought my brother Guy A. Sims to come on board because he and I have a symbiotic relationship when it comes to creating so when he adapted the script from the original novel that helped me to see the images a lot more clearly. The beginning was exciting but also made me a little nervous because I wanted it to be perfect and knew that it was going to be a huge project. Lucky for me I love a good challenge so I began doing research on everything relating to the book as well as explored my own style of illustration that can make it stand out from other graphic novels. This was my first time ever doing a fully illustrated book with no paper. I used a digital tablet to do all of my roughs and once they were approved I did all the inking in photoshop. Even the lettering was hand drawn. I did not use a font. A grueling task but I was determined to give it a more organic and rough edge as opposed to the super clean look that you see in most comic books.
TP: How did you decide on the art style? Is there anything "hidden" in the art that the readers might have fun looking for?
DA: The story is definitely an inner city tale full of pain, stress, hardship, fear and aggression. My art style has always been a reflection of life growing up in the Northeastern part of the US. I pull from my personal style which has a crowded, grungy, loose and somewhat forced feed to it. I like to cram things into spaces and then step away and give characters space. I move around the scenery like a movie director. That is how I see the story in my head and then I just draw it. I did not hide much in this book. The only tidbit that I would share is that my youngest son who was 16 at the time, the same age as Steve Harmon, drew some the pictures that Steve was drawing in the book and then I took those drawings and redrew and refined them so that they look like the work of a young person. My son also helped me out by posing for the front and back cover so that I can have some reference. I modified it but his posturing helped me to get the feeling that I was looking for.
TP: What's the best part of working together? How does your working relationship differ from a familial one?
GS: We have always worked together in collaboration on many projects or just fun ideas. We have a natural connection (writer/artist) which has worked for decades. Dawud has called upon me to draft text for one thing or another. Likewise, I have called upon him to provide a graphic for activities I was involved in. The best part of our working together has been the continued mutual respect for the skills, talents, and ideas we bring to the table to make things happen. I know his style, his work ethic, and the commitment he brings to his craft. All of this makes it easy to work with him, even when we find ourselves not agreeing on the direction of a project.
DA: Guy and I have always created together since we were children. Making silly stories, action adventures and other projects that we did along with our other brother Jason. As we got older we just continued doing what was second nature to us. Working with Guy is like working with the part of myself that is a professional writer. I come up with ideas here and there but Guy is masterful with the pen. He writes the way I draw and vice versa so once he sends me a script I see it immediately. I don't have to ask him much in terms of needing an explanation.
TP: What were your favorite books when you were teenagers? Favorite graphic novel? What are you reading right now?
GS: I did a lot of reading, a wide variety of authors: Richard Wright, Shakespeare, James Baldwin, Alice Childress, Stephen Vincent Benet. The list goes on. I kept myself busy with reading novels, poetry, and plays when I was out with my friends, at school, or in church.   I did a lot of creative writing in those same spaces.   My father gave me the advice that if I wanted to be a strong writer I had to read a lot of different types of writers. I did and it helped me to develop my own style.
I didn't read any graphic novels. I don't know if any were out when I was a teen but I did like the Planet of the Apes series (by Marvel Comics).
Today I try to read a cross-section of fiction and "academic" books. I just finished reading the book A Cupboard Full of Coats by Yvvette Edwards and I was inspired again to get moving on my next novel.
DA: The first book that I read that really made me want to read more was NATIVE SON by Richard Wright. When I read that my mind was blown. I was sucked into an urban adventure from the first page and could not put it down. I then read his other book BLACK BOY and those books made a great impact on my young mind. I don't have a favorite graphic novel at the moment. I like various books for various reasons. Mostly because of the art. I am currently reading Changa's Safari by author Milton Davis which is a unique African hero's tale of adventure which I find to be very intriguing.
Monster: A Graphic Novel will be in stores this October, you can pre-order it here!
Posted by Preeti | March 4, 2015 | No Comments
Peggy Kern, author of Little Peach, one of our Winter 2015 New Voices, stopped by The Pageturn to chat!
You can find a sneak peek of the novel right here.
Which was your favorite book from childhood, and what are you reading right now?
My favorite book as a teen was Handmaid's Tale by Margaret Atwood. I just finished Citizen by Claudia Rankine, which is absolutely brilliant.
What is your secret talent?
I think my friends would say that I can select the perfect song/playlist for any given occasion. So, awesome DJ. That's my secret talent.
Fill in the blank The movie Little Miss Sunshine always makes me laugh.
My current obsessions are:
D'Angelo's new album, Black Messiah. Genius!
Researching my new book idea.
Any gem of advice for aspiring writers?
Don't waste your time writing about things you don't care about. It takes a lot of stamina to write a book, so find the story that fires you up. That fire will keep you going, and it will spill onto the page, too – an added bonus.
Finish this sentence: I hope a person who reads my book…
… will be outraged, then inspired to ask the hard questions about why sex trafficking occurs anywhere on the planet, but especially in a country as wealthy as ours.
How did you come to write this book?
I was home alone on a random Saturday night and stumbled upon the documentary "Very Young Girls", which is about child sex trafficking in the U.S. I was devastated by what I saw. I had no idea this was happening in our country. I wept and wept and then became furious, so I decided to write a book about the issue. It was VERY important to me to be as accurate as possible, to tell the story from the viewpoint of a victim starting from when she was child. because that's when the tragedy begins for these girls. I wanted to show how poverty, together with failing social safety nets like our public schools, juvenile care facilities, and criminal justice system, contributes to the trafficking of minors. Pimps are certainly villains, but there are deeper issues, too.
My friend Joe happened to be a detective with the NYPD at the time and was kind enough to help me with research. Through him, I was able to see the sex trade in Brooklyn. I was also able to speak with several women who were trafficked at kids, including a woman named Miracle who was "recruited" by a pimp when she was 12 years old right out of the group home where she was living at the time. She taught me so much of what I now know about traffickers, gangs, victims, and perhaps most importantly, our failure as a society to protect these kids. Miracle had absolutely no say in her fate. She was totally abandoned by society. The level of trauma she has endured in her life borders on unimaginable. I was blown away by the stories she shared with me, blown away by her pain, her heartache, her terror, her shame, the unbelievable choices she has had to make just to survive. Just to make it one more day.
Too often, our only exposure to prostitution is what we see on television, or glimpse briefly if we happen to drive through the wrong neighborhood at night. Or, if we do hear a story about sex trafficking, it has a happy ending: the girl is rescued, the pimp is arrested. Problem solved.
Well, most victims aren't rescued. Most end up caught in cycle of addiction, incarceration, and untreated trauma that leads to all sorts of misery. Little Peach is an attempt to honor the fate of the majority of victims – victims like the women I met in Brooklyn, who are still out there, right now, barely holding on.
My hope – my belief – is that if people come to understand this issue through the eyes of the children it ruins, they will be inspired to act.
Girls like Little Peach are the daughters of America. We should fight for them in every way we can.
You can pre-order Little Peach here.
Posted by Preeti | February 11, 2015 | No Comments
One of our favorite debut authors of the season, Victoria Aveyard, swung by The Pageturn to talk to us about her brand new novel, Red Queen. Check out our sneak peek from earlier this year right here.
And now, Victoria!
Which was your favorite book from childhood, and what are you reading right now?
The Lord of the Ringsand the Harry Potter series shaped me as not only a writer, but a person. Those were my constant – I was reading LotR while waiting for Harry every other summer, etc. And right now, I'm reading The Last Time We Say Goodbye by Cynthia Hand as well as Winter of the World by Ken Follett.
What is your secret talent?
I'm pretty good at drawing maps? I think I was a cartographer in another life. Fictional maps, of course. Don't ask me to sketch Europe any time soon.
Fill in the blank:
Movie bloopers always makes me laugh.
My current obsessions are…
I'm obviously obsessed with Twitter. Also Black Sails and Game of Thrones, but I'm so nervous for this season! We're off book! What's happening?!
Any gem of advice for aspiring writers?
Keep writing. Finish what you start. Half the battle is getting to The End. I couldn't do it until I was 22.
Finish this sentence: I hope a person who reads my book…
…is entertained. At the end of the day, that's my #1 job.
How did you come to write this book?
I first got the idea to try my hand at a novel while I was interning at a movie studio. A producer had me checking the self-published lists for something to adapt, and I got the idea of writing something myself. At that point, I'd only finished screenplays, and thought books were too taunting, but I had to try. A bit later, I was struck with the image of a teenage girl controlling lightning, and Red Queen was born out of that. It just kind of built on itself, she's this so the world must be this, etc. And then I put myself in a real corner, basically forcing myself to commit and finish this book. I graduated from college in Los Angeles and moved home to Massachusetts to write full time. I finished my book that January, and from there things kind of took off. One year after I got my diploma, I had a book deal and a movie option on the table. It was wild and, in hindsight, ridiculous.
Red Queen is out in stores now!
Posted by Robin | January 27, 2015 | 3 Comments
Happy 2015 to you! To start the year off right, we'd like to introduce our New Voices picks for Winter 2015. These debut novels entertained us, enriched us, intrigued us, and made us so excited to witness the beginnings of these authors' sure-to-be-stellar writing careers.
Click on the links below to read the first chapter of each title, and make sure to keep an eye on these fantastic authors. We can't wait to see what they do next!
BLACKBIRD FLY, by Erin Entrada Kelly, follows twelve-year-old Apple Yengko as she grapples with being different, with friends and backstabbers, and with following her dreams. Apple has always felt a little different from her classmates. She and her mother moved to America from the Philippines when she was little, and her mother still cooks Filipino foods, makes mistakes with her English, and chastises Apple for becoming "too American." But it becomes unbearable in eighth grade, when the boys—the stupid, stupid boys—in Apple's class put her name on the Dog Log, the list of the most unpopular girls in school. When Apple's friends turn on her and everything about her life starts to seem weird and embarrassing, Apple turns to music. If she can just save enough to buy a guitar and learn to play, maybe she can change herself. It might be the music that saves her . . . or it might be her two new friends, who show how special she really is. Read the first chapter here!
THE KEEPERS: THE BOX AND THE DRAGONFLY, by Ted Sanders, is the first in a four-book middle-grade fantasy series about Horace F. Andrews, a quiet boy who discovers he possesses a power that can change worlds. When a sign leads Horace underground to the House of Answers, a hidden warehouse full of mysterious objects, he unfortunately finds only questions. What is this curious place? Who are the strange, secretive people who entrust him with a rare and immensely powerful gift? And what is he to do with it? From the enormous, sinister man shadowing him to the gradual mastery of his new-found abilities to his encounters with Chloe—a girl who has an astonishing talent of her own—Horace follows a path that puts the pair in the middle of a centuries-old conflict between two warring factions in which every decision they make could have disastrous consequences. Read the first chapter here!
NO PARKING AT THE END TIMES, by Bryan Bliss, is a thoughtful and moving story about losing everything—and about what you will do for the people you love. Abigail's parents never should have made that first donation to that end-of-times preacher. Or the next, or the next. They shouldn't have sold their house. Or packed Abigail and her twin brother, Aaron, into their old van to drive across the country to San Francisco, to be there for the "end of the world." Because now they're living in their van. And Aaron is full of anger, disappearing to who-knows-where every night. Their family is falling apart. All Abigail wants is to hold them together, to get them back to the place where things were right. But is that too big a task for one teenage girl? Read the first chapter here!
RED QUEEN, by Victoria Aveyard, is a sweeping fantasy about seventeen-year-old Mare, a common girl whose latent magical powers draw her into the dangerous world of the elite ruling class. Mare Barrow's world is divided by blood—those with Red blood serve the Silver elite, whose silver blood gifts them with superhuman abilities. Mare is a Red, scraping by as a thief in a poor, rural village until a twist of fate throws her in front of the Silver court. Before the King, princes, and all the nobles, she discovers she has an ability of her own. To cover up this impossibility, the King forces her to play the role of a lost Silver princess and betroths her to one of his own sons. As Mare is drawn further into the Silver world, she risks everything to use her new position to help the Scarlet Guard—a growing Red rebellion—even as her heart tugs her in an impossible direction. One wrong move can lead to her death, but in the dangerous game she plays, the only certainty is betrayal. Read the first chapter here!
LITTLE PEACH, by Peggy Kern, is the gritty and riveting story of a runaway who comes to New York City and is lured into prostitution by a manipulative pimp. When Michelle runs away from her drug-addicted mother, she has just enough money to make it to New York, where she hopes to move in with a friend. But once she arrives at the bustling Port Authority, she is confronted with the terrifying truth: She is alone and out of options. Then she meets Devon, a good-looking, well-dressed guy who emerges from the crowd armed with a kind smile, a place for her to stay, and eyes that seem to understand exactly how she feels. But Devon is not what he seems to be, and soon Michelle finds herself engulfed in the world of child prostitution. It is a world of impossible choices, where the line between love and abuse, captor and savior, is blurred beyond recognition. This hauntingly vivid story illustrates the human spirit's indomitable search for home, and one girl's struggle to survive. Read the first chapter here.
SIMON VS. THE HOMO SAPIENS AGENDA, by Becky Albertalli, is an incredibly funny and poignant twenty-first-century coming-of-age, coming-out story—wrapped in a geek romance. Sixteen-year-old and not-so-openly gay Simon Spier prefers to save his drama for the school musical. But when an email falls into the wrong hands, his secret is at risk of being thrust into the spotlight. Now Simon is actually being blackmailed: If he doesn't play wingman for class clown Martin, his sexual identity will become everyone's business. Worse, the privacy of Blue, the pen name of the boy he's been emailing with, will be jeopardized. With some messy dynamics emerging in his once tight-knit group of friends, and his email correspondence with Blue growing more flirtatious every day, Simon's junior year has suddenly gotten all kinds of complicated. Now, change-averse Simon has to find a way to step out of his comfort zone before he's pushed out—without alienating his friends, compromising himself, or fumbling a shot at happiness with the most confusing, adorable guy he's never met. Read the first chapter here!

Check back here for "Opening the Book" Q&A's with the authors and insightful words from the editors of these fantastic New Voices!
keep looking »